Known as the "Erotic Conceptualist" or "Sexistential Crisis", Coco Ono is a performance, burlesque and installation artist who's name is derived from Yoko Ono and the chic, liberating attitude of Coco Chanel, women who disrupted the standards of their time. Coco Ono's performances are often inspired by conceptual art, ritual and catharsis, expressing racial stereotyping, emotional, physical, and cultural confines – often in dark humor including homages to Andy Warhol and Hunter S. Thompson.
She was born in South Korea and adopted by a Japanese American family whose family was put into internment camps during WWII. As a result, experienced confusion in identity, boundaries and cultural background. After high school she moved to Los Angeles and among other endeavors at the intersection of art-making, self-discovery, and survival, began performing as an exotic and burlesque dancer, serving not only as a sexual projection, but as a private confessor. This form of expression is where she felt at home and healing was found in this exchange of vulnerability. Through this medium, performances around love and longing, societal taboos, death and fetish are introduced. A short documentary about her Korean adoption called Dear Mother was produced by Luka Fisher, Matthew Kaundart and herself. These experiences transformed into durational performances around the themes of confession and boundaries.

Prior to the pandemic, Coco Ono was performing weekly with the Bootleg Bombshells at Townhouse in Venice, monthly with Tarantina at Club Bajia and Night Scene at Highland Park Bowl as well as having performed with/at Slipper Room, Asian Burlesque Extravaganza, Bell, Book and Candle, New York Burlesque Festival and Montreal Burlesque Festival.

Now she currently performs with online with @cyberclowngirls, @bootlegbombshells, @cybersinferno as well as her own show @sacred.wounds. You can find her on OnlyFans turning the art of sexuality and existential crisis into a beautiful marriage of erotic conceptualism.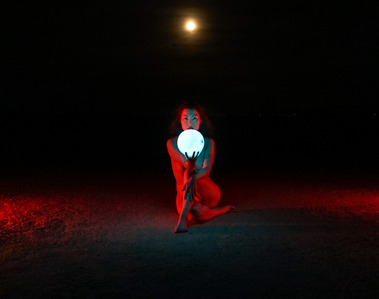 Join Mailing List
Sign up with your email address to receive news and updates.